Manuka Honey
Manuka Honey promotes skin regeneration, repairs cellular damage and lessens scarring. When applied to your skin, manuka will hold in moisture and absorb moisture from the air for a dewy, glowing complexion.
Due to its moisturising properties, Manuka retains moisture without making skin oily, the first step in wrinkle-free skin. It also inhibits MMP, a group of enzymes that destroy collagen.
Aloe Vera
Truly a miracle plant. Grown in drier climates such as those of Africa and India, this herbal remedy can provide natural relief for a variety of conditions.
Aloe vera possesses excellent moisturising capabilities. It is commonly used as a daily skin cream. It is excellent for facial use, especially for women who use makeup frequently, as it effectively cleans and softens the skin.
Applying aloe vera gel to your face regularly will help to diminish the lines and wrinkles associated with ageing and loss of elasticity in the skin. This is due to the simple fact that aloe vera contains both vitamin C and E, both of which are known to be vital for healthy skin and also help to improve natural firmness, leaving your skin soft, supple and hydrated.
Seaweed Extract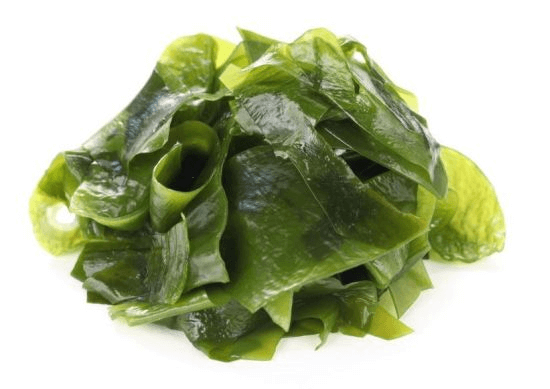 Seaweed is rich in vitamins and minerals and helps to soothe and soften the skin, as well as reduce sensitivity. Seaweed also protects and maintains the skin's natural balance. Seaweed extract has a soothing marine botanical that relieves irritation caused by the environment and accelerates the natural repair process whilst providing added protection. Seaweed also tightens the skin and promotes skin hydration; it also has amazing anti-ageing, anti-cellulite and anti-inflammatory properties.
Seaweed also improves the suppleness and elasticity of the skin; it can stimulate the renewal of damaged skin cells as well as detoxify, cleanse and tone the skin. Seaweed leaves the skin smoothed and moisturised.
Olive Oil
Olive oil contains vitamin E, polyphenols, and phytosterols. This vitamin E-rich beauty powerhouse can help you look younger, keep your skin feeling supple and even calm irritation.
Antioxidants, when topically applied, help protect the skin from premature skin aging. Vitamin E partly accounts for the anti-aging benefits of olive oil because it helps restore skin smoothness and protects against ultraviolet light. Hydroxytyrosol, a rather rare compound found in olive oil, also prevents free radical damage to the skin.
Sunflower Oil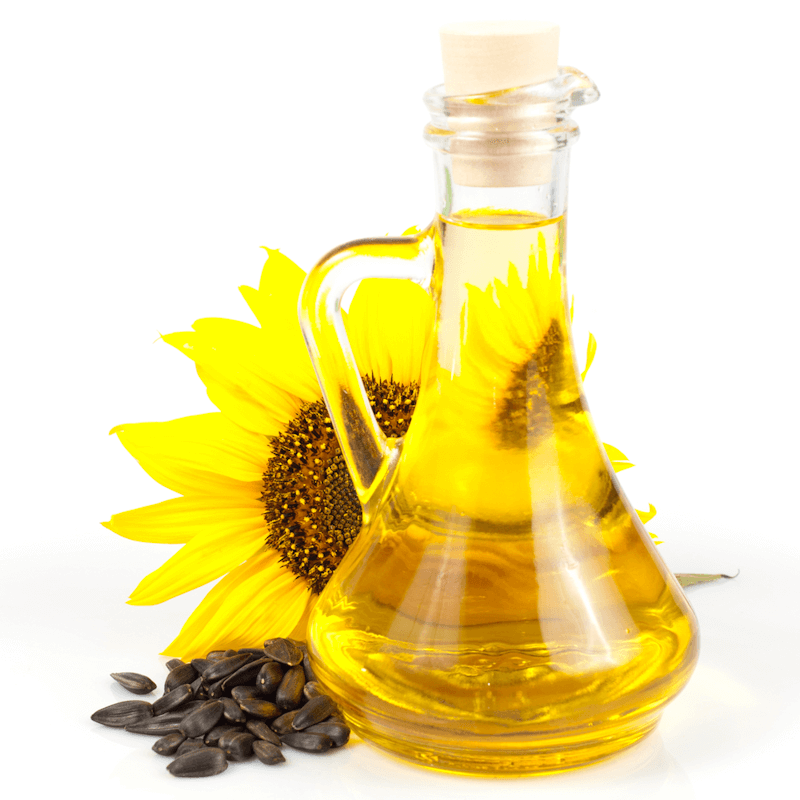 Sunflower oil helps to retain moisture in the skin and it is high in Vitamin E, A, C and D. Applied directly to the skin, sunflower oil acts as a great antioxidant facial oil.
Green Tea Extract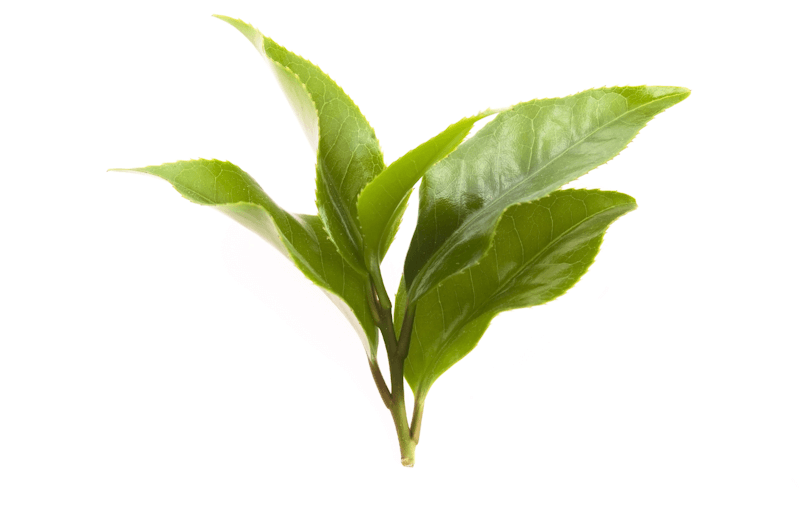 Green tea is naturally rich in antioxidants which provide a great cell-protecting function. This strong antioxidant effect protects the skin from the damaging effect of free radicals. Green tea extract also contains the Methylxanthines that stimulate skin microcirculation and therefore positively influence the tone and health of the skin. Green tea extract can actually decrease wrinkles, making you look younger.
Shea Butter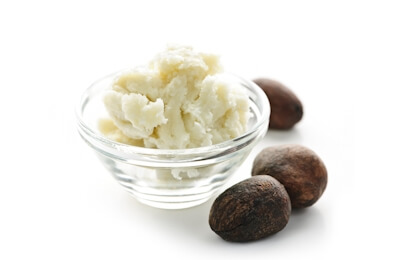 Shea Butter is rich in precious constituents including unsaturated fats with a large proportion of "unsaponifiables" components, essential fatty acids, phytosterols, vitamin E and D, provitamin A and allantoin. These natural components make shea butter extraordinary for the skin and an amazing body healer.
Pomegranate Seed Oil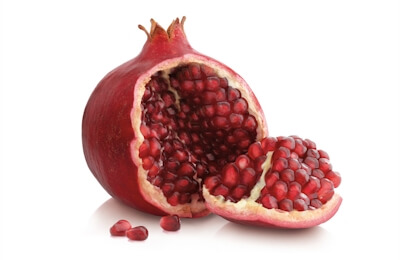 Pomegranate seed oil is one of the most exciting areas in today's skin care research. Pomegranate oil stimulates "keratinocytes," which are the major cells found in the epidermis—the outer layer of the skin. Helping to regenerate these cells that help reverse past damage to revive skin and reveal a newer and more youthful appearance. By fending off damaging free radicals, the oil keeps skin looking young day after day. It can also provide some protection against sun exposure.
Turmeric
Tumeric has seemingly countless benefits to the skin! This 'magic spice' not only helps with flawless skin, but amazing hair and general health. Tumeric helps to treat blemishes, dark spots, hyperpigmentation and other skin conditions. It helps to heal, prevent dry skin and slows the ageing process by diminishing wrinkles and keeping skin supple.
Coconut Oil
Coconut oil is a powerful moisturiser for dry or flaking skin. Unlike your average moisturiser which contains a lot of water and likely synthetic ingredients, moisturisers which contain natural coconut oil help to strengthen skin tissue more deeply and eliminate dead skin cells while absorbing quickly into your skin. Coconut oil also helps to delay the occurrence of wrinkles because it contains antioxidant Vitamin E, known to protect skin cells from damage over time.
Macadamia Oil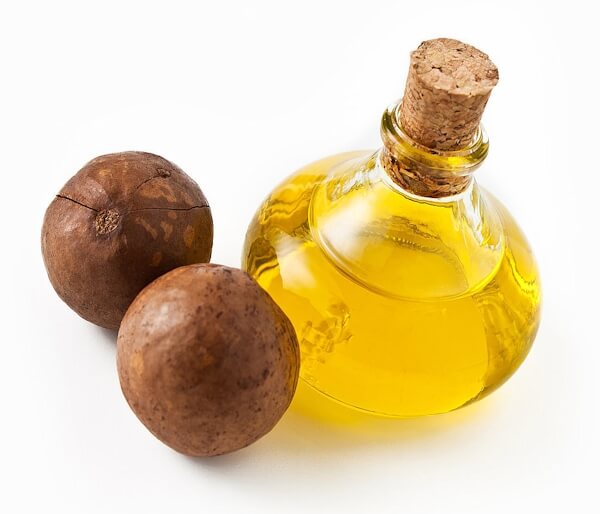 Macadamia oil should be the most praised beautifying oil of all. It truly has a really wonderful affinity with the skin, both topically and internally. Each precious drop is so rich in essential fatty acids, it will have your skin crying out for more. By applying the oil topically, you will improve your skin's palmitoleic acid levels and decrease the rate at which your skin will deteriorate, keeping it taut and discouraging wrinkles from forming.
Papaya Fruit Extract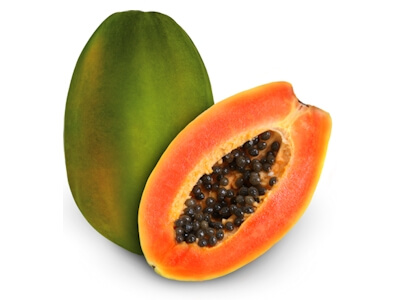 Papaya fruit extract is an extremely unique skincare ingredient as it contains an enzyme called papain, which is responsible for most of the benefits papaya has to offer! Papain has excellent skin repairing properties – it is great for skin anti-ageing and exfoliation. Anti-oxidants such as Flavanoids, Vitamin A and Vitamin C etc help to repair skin damaged by sun exposure, smoke, pollution and chemicals.
Cranberry Seed Oil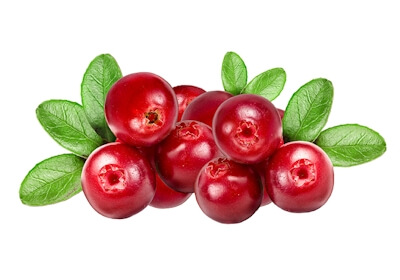 We love Cranberry seed oil! It has the perfect ratio of omega-3 to omega-6 fatty acids, for absorbing into the skin and hydrating the skin beautifully. This also means that your skin is more likely to absorb the potent antioxidants, Vitamin E, and other nutrients in the oil. These unique nutrients work together to provide fantastic anti-aging results and protect the skin from the elements which can cause damage, while moisturising and strengthening the skin. Cranberry seed oil also improves skin elasticity and firmness. In other words, if you're seeing dull, dry, sagging, skin, this unique oil is the perfect remedy.
Apple Extract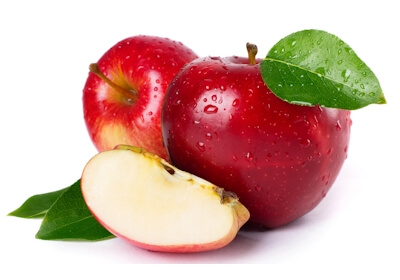 Apple extract is a natural astringent that can help large pores appear smaller for oily skin types. It's tightening properties make apple perfect for toners. Rich vitamin C content in combination with astringent benefits can also help rejuvenate the look of aging skin. Apple is also rich in natural alpha hydroxy acids that help to gently exfoliate your skin and break up the proteins that hold skin cells together. Regular use of apple extract in skin care can help your skin appear brighter and smoother by sloughing away dead skin cells that can make your skin look dull.
Strawberry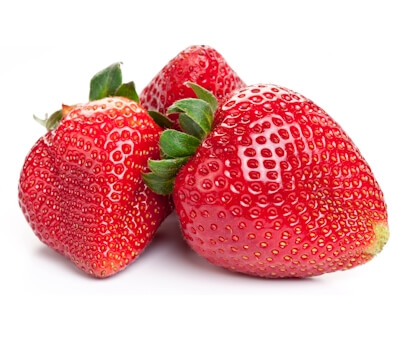 Strawberry contains Vitamin C and other antioxidants which help to save your skin from all kinds of damage caused by free radicals. Free radicals can really age the skin, so controlling them helps to slow down the ageing process to keep skin looking firm, soft and wrinkle-free for longer. Strawberry contains multiple compounds and antioxidants which work to refresh your skin cells, and help you to achieve a healthy glow.
Mango Fruit Extract
Mango fruit extract is amazing for your skin as it is a great source of antioxidants which keep your skin healthy and glowing, particularly vitamin C. Mangos have the ability to reduce dark spots, blemishes and acne and impart a natural glow to your skin. Vitamin A and Beta-carotene in this fruit help to restore, rejuvenate and revive your skin with and add a real shine. The antioxidants present in this fruit delay the onset of skin ageing and pigmentation and protect your skin against the harmful free radicals.